Christmas
It will soon be Christmas, Lord S's favourite time of year.
In this section you will find some ideas for presents including Lord S's Special Blister O' Festive Fun.
These blisters include a special Limited Edition* figure from our archives plus ten other figures hand-picked by Lord S from across our Age of Vikings ranges, including some that are not usually in SAGA Warbands boxes or Reinforcement Packs. Also included are all bases and weapons.
If you buy two or more blisters, Lord S will make sure you get a different Limited Edition figure in each blister from his pool of four (and he'll mix the other figures up as best he can).
*This year's Limited Edition figures are different from last years!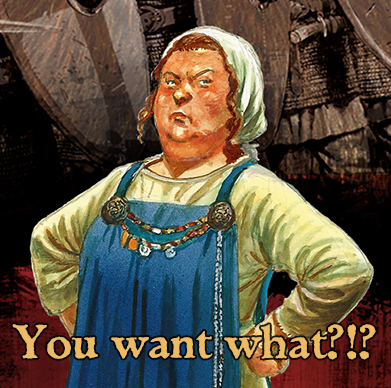 Odin with Huginn & Munnin T-Shirt (Grey) (1)
Manufacturer: Viking Crafts
£17.50Inc VAT £14.58Exc VAT
Germanic / Norse Warriors T-Shirt (Grey) (1)
Manufacturer: Viking Crafts
£17.50Inc VAT £14.58Exc VAT