SAGA Anglo-Saxons
PLEASE READ THESE NOTES BEFORE ORDERING!!
Packs drawn from the Saxon (SAX) codes.
Photos for illustration only and actual contents may vary (except for the Warlords.)
These packs come with a Renedra plastic base for each figure and appropriate weapons including spears. Please note that the weapons provided may not be exactly as pictured.
28mm metal figures.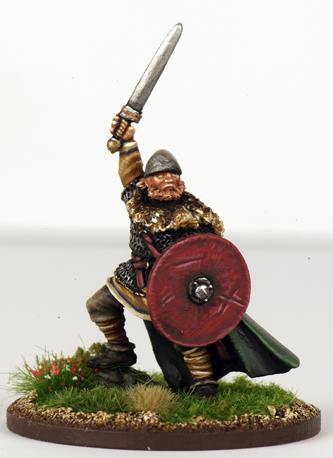 SHVA05 Alfred The Great, King of England - Anglo-Saxon Legendary Warlord
Manufacturer: Gripping Beast
£4.25Inc VAT £3.54Exc VAT
SAGA Starter 4 Point Warband - Anglo-Saxons
Manufacturer: Gripping Beast
£50.00Inc VAT £41.67Exc VAT
SX04 Geburs (Levy) (12) 1 point SPEARS SHIELDS
Manufacturer: Gripping Beast
£21.00Inc VAT £17.50Exc VAT
New Edition SAGA Starter - Metal Anglo-Saxons DEAL!
Manufacturer: Gripping Beast
£102.00Inc VAT £85.00Exc VAT
SD02 SAGA Dice - Anglo-Danish / Anglo-Saxon / Huns / Goths / Saxons (8)
Manufacturer: Q Workshop
£12.00Inc VAT £10.00Exc VAT