All these figures are created by our top chum Swordmaster from the workshop plastic sprue mountain and, often, our separate weapons.
He makes subtle cuts in arms to help re-positioning as well as liberal use of parts from across the range of box sets!
Here are some Goths he has been working on for a HUGE Swordpoint army.

Here's one of the new Goth Elite Cavalrymen from GBP26 - Swordmaster has used a Dark Age Buckler, snipped off the hand and drilled it out to accept a wire spear. Some minor repositioning of the right fore arm produces a very effective varient.
Here he is from the other side: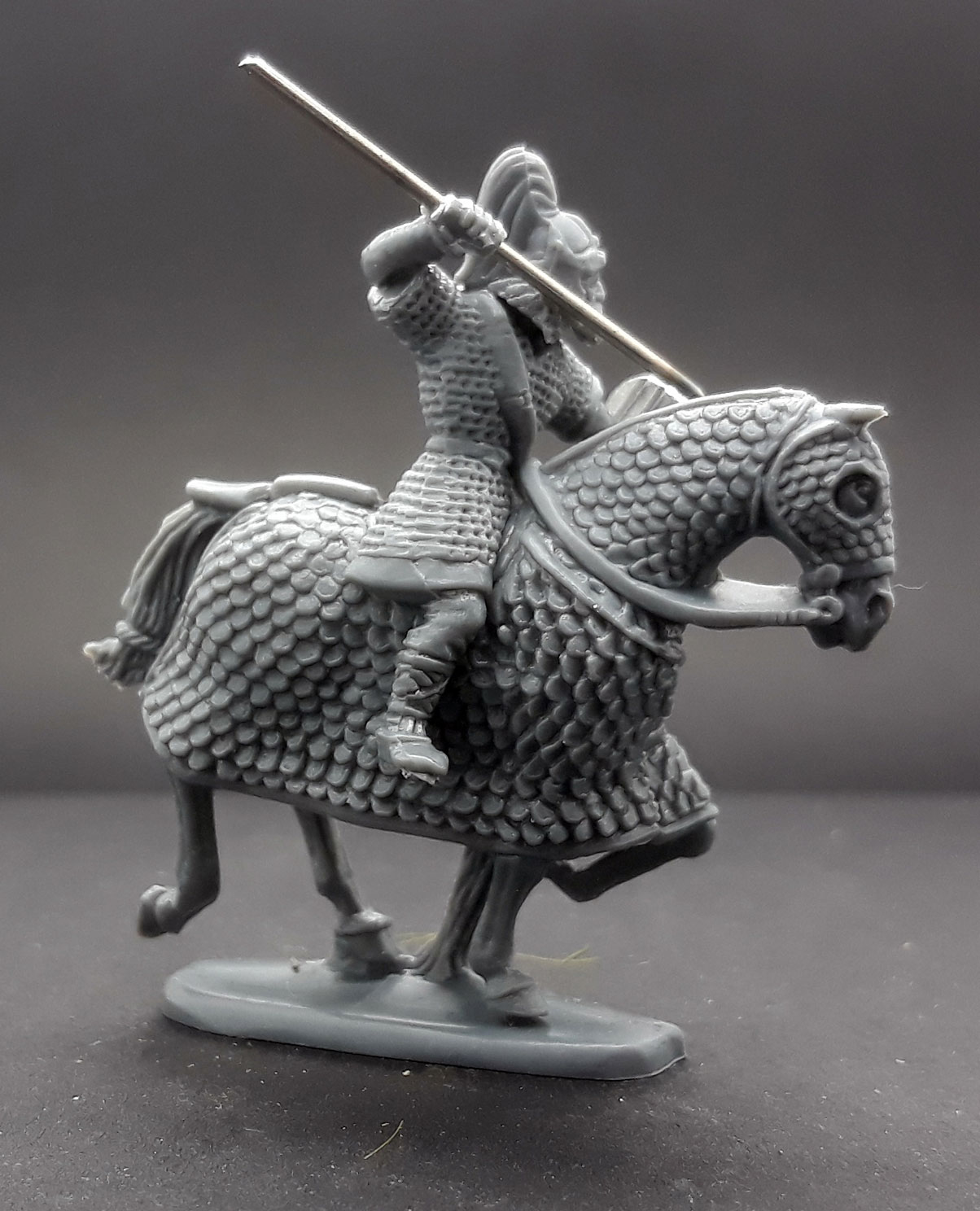 Next up, a Goth Noble on foot.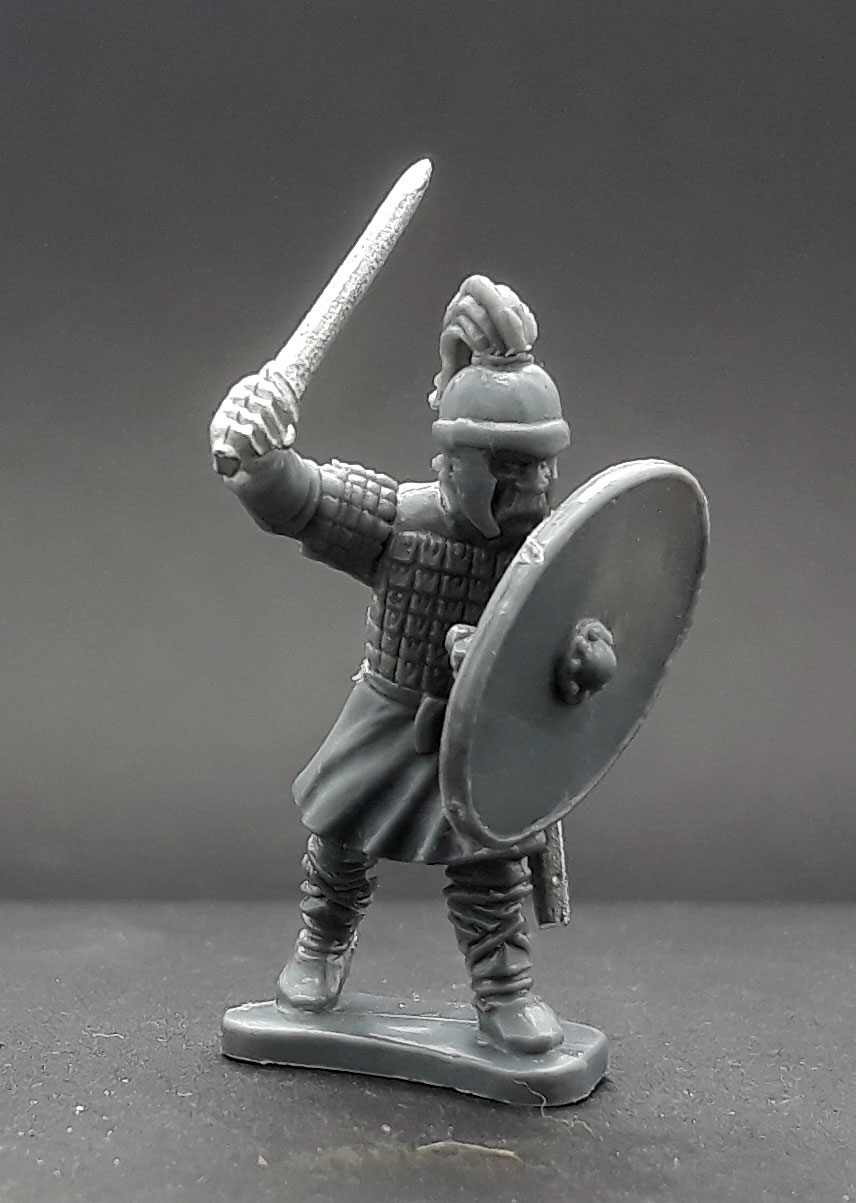 For this chap, a Dark Age Warrior body provided the legs, the Arab Heavy Cavalry sprue the torso and arms, the Goth Noble frame the helmet, the Late Roman infantry sprue had the shield and the sword with hands is from our range of separate weapons.
Last one for today, a Goth archer.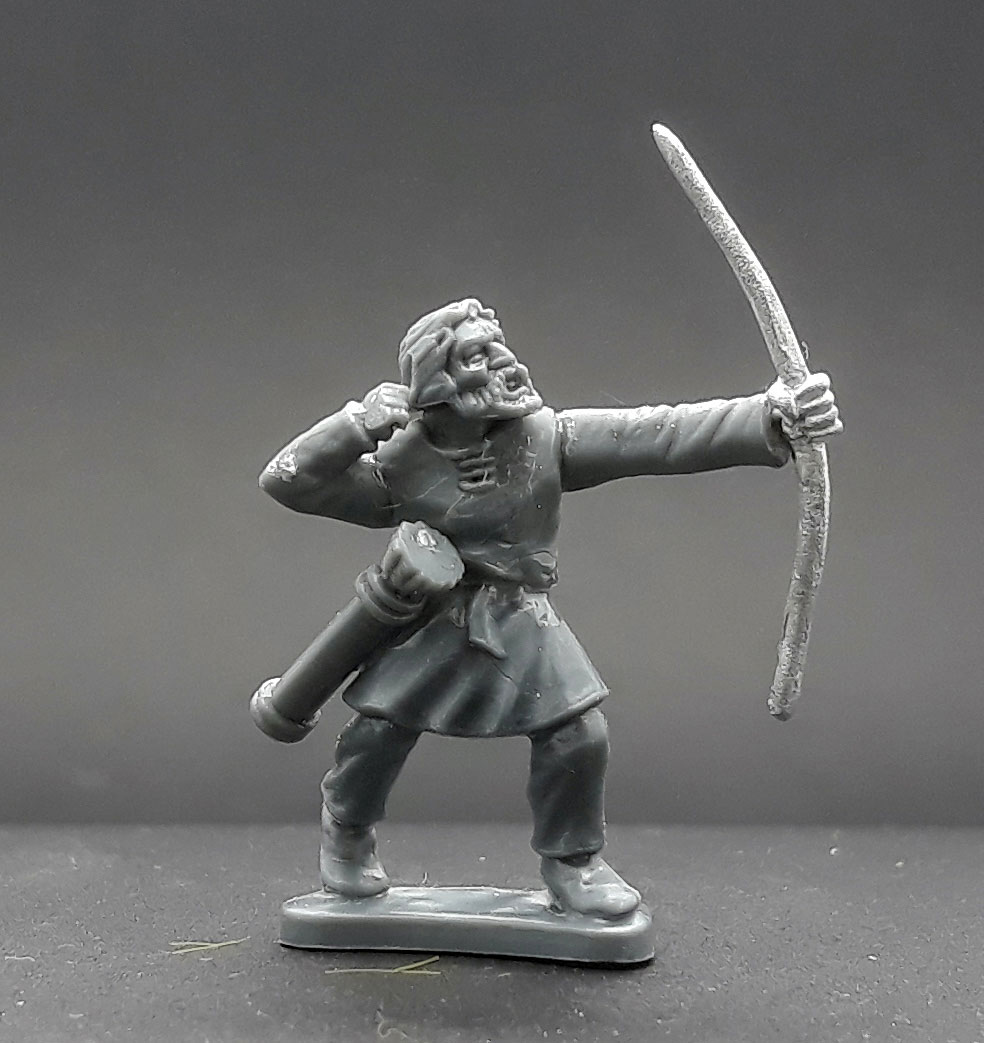 This figure has GBP03 Dark Age Warrior legs, GBP04 Arab Archer body, head from GBP16 Dark Age Cavalry, arms from Arab bowmen, separate hand and bow with hand from our range of separate weapons!
That's all for this post - more from Swordmaster soon!