Just had a limited restock of our 'drop-on' resin buildings.
Sturdy things, these are designed for people who want detailed exteriors but who aren't in search
f detailed interiors (they don't have them!)
Use individually or group them together to make a village.
You might need a few villagers or scenic bits if that's the plan.
Here are a few in action!
Above: The Normans ride rough-shod through a Saxon village, scattering all before them.
In this picture you can see BUL01, BUL02, BUL04 and BUL06.
Below: Byzantines raid a Rus settlement. BUL01, BUL02 and the small BUL07.
And finally, below are Lord S's Anglo Dane Warband leaving for the campaign season.
It it just me, or do those left behind look pleased?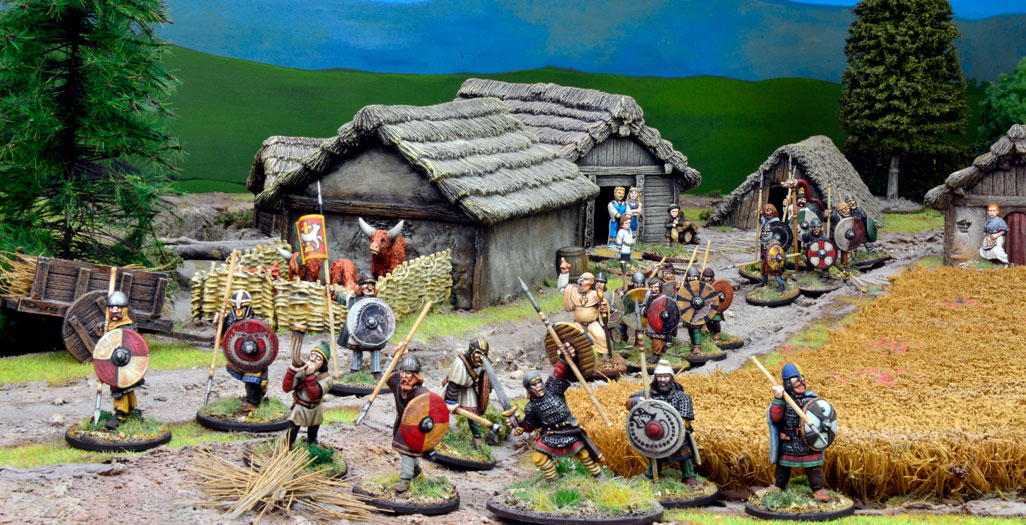 ​​​​​​​