SAGA 2 Rules & Sourcebooks!
SAGA V2 FAQ - available to download in PDF format here!

The SRB20 SAGA Rulebook covers all periods and provides you with all the rules you need to play this addictive skirmish game, although you will need a Universe book for the period of play you are interested in.
The supplements, or SAGA Universes as they are known, provides you with all the details and period-specific rules you need to play Warband actions in your chosen setting. They also come with all the Battle Boards you will need to play any of the setting's factions, plus rules for larger than life characters and ruthless mercenary bands.
SAGA was created and developed by Studio Tomahawk. The UK Edition distributed exclusively by Gripping Beast Ltd.
PLEASE NOTE - Due to the weight of the Universe books, there is a small postage surcharge on these items.
SRB24 Age of Magic (Supplement)
Manufacturer: Studio Tomahawk
£30.00Inc VAT £30.00Exc VAT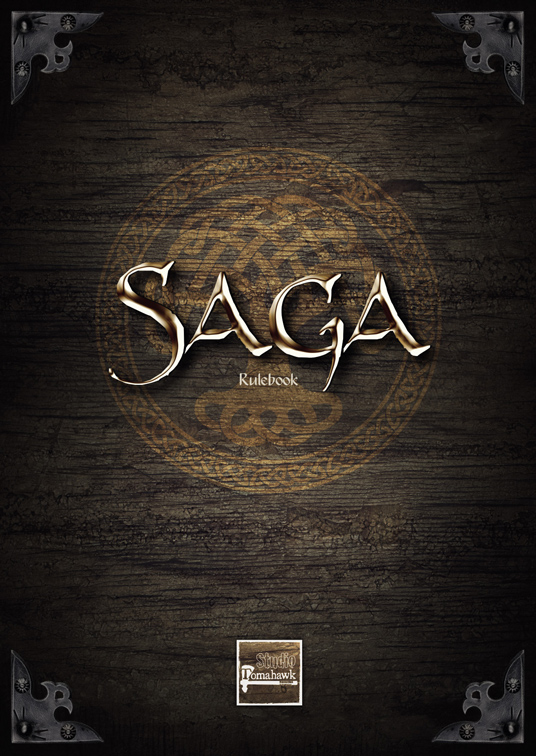 SRB20 SAGA Rulebook (New Edition)
Manufacturer: Studio Tomahawk
£10.00Inc VAT £10.00Exc VAT
SRB23 SAGA Book of Battles (Supplement)
Manufacturer: Studio Tomahawk
£13.00Inc VAT £13.00Exc VAT
SRB21 SAGA Age of Vikings (Supplement)
Manufacturer: Studio Tomahawk
£30.00Inc VAT £30.00Exc VAT
Age of Invasions - UPDATES for Aetius & Arthur Rules & Updated Battle Boards for New Edition of SAGA
Manufacturer: Studio Tomahawk
£5.00Inc VAT £5.00Exc VAT
SRB07 SAGA Aetius & Arthur (Supplement) (inc NEW EDITION Updates)
Manufacturer: Studio Tomahawk
£27.00Inc VAT £27.00Exc VAT
SRB22 SAGA Age of Crusades (Supplement)
Manufacturer: Studio Tomahawk
£30.00Inc VAT £30.00Exc VAT
SAGA Cardboard Sticks & Tokens Set
Manufacturer: Studio Tomahawk
£6.50Inc VAT £5.42Exc VAT