Timurid Characters
PLEASE READ THE FOLLOWING NOTES BEFORE ORDERING!
Approximately 28mm metal figures (they do vary slightly, as do humans!)
Supplied with appropriate weapons apart from spears.
Bases not provided.
Supplied unpainted and unassembled.
Don't forget that, unlike the SAGA packs, these packs do NOT come with spears or bases. If you need these, you can find them in our Figure Accessories section: http://www.grippingbeast.co.uk/Other_Products/Figure_Accessories
Figures supplied will be those illustrated BUT the weapons provided may vary from those illustrated.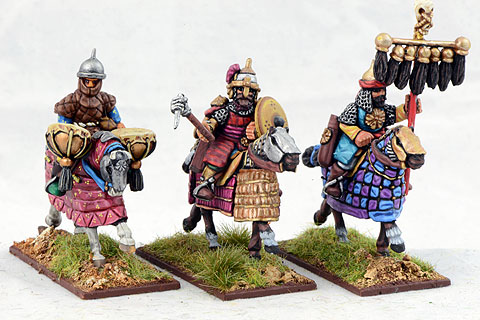 MSC01 Mounted Tamerline (3)
Manufacturer: Polemarch
£13.00Inc VAT £10.83Exc VAT
MSC02 Timurid Officers (3)
Manufacturer: Polemarch
£10.00Inc VAT £8.33Exc VAT
MSI10 Dance Or Die!
Manufacturer: Polemarch
£6.50Inc VAT £5.42Exc VAT